About Slater's 50/50
Slater's 50/50 is a popular burger joint founded by Scott Slater in Anaheim Hills, California back in the year 2009 and has been an avid user of print marketing since. After more than a decade of operation, they have expanded to several branches in California alone but also in various states such as Colorado, Hawaii, Nevada and Texas. They are popularly known for their signature 50/50 Patties (50% Ground Bacon and 50% Ground Beef) but have also evolved into having a wide array of menu Items that will surely satisfy all levels of cravings. Slater's 50/50 is a restaurant that started from passion for burgers, bacon and craft beer, and your money is definitely put to its worth with their option.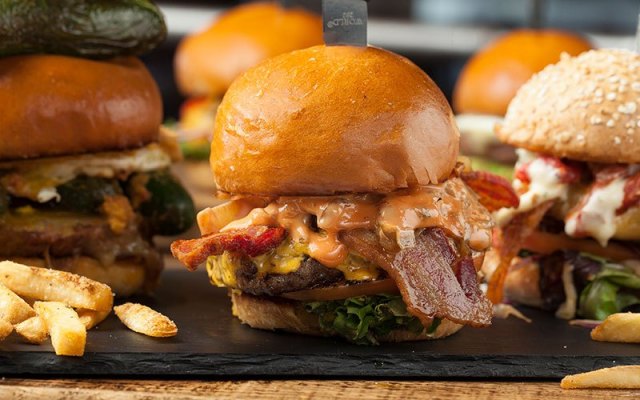 A restaurant like Slater's 50/50 is fast paced and ever-evolving, providing their customers with exciting promos and new items regularly. Their growing list of customizable burgers, loaded flat breads, salads, milkshakes and craft beers on top calls for a printing partner that can accommodate their needs.
Slater's 50/50 & AK Prints
Print Marketing for a restaurant like Slater's 50/50 is an essential component of their business. AK Print services more than just producing their ever-growing menu items but also their wall and window design, or environmental graphic designs. A facility like AK Print's can accommodate various kinds of printed projects such as disposable menus or laminated menus and large-scaled wall and window designs that will ultimately spruce up your business area, is the most best way to go.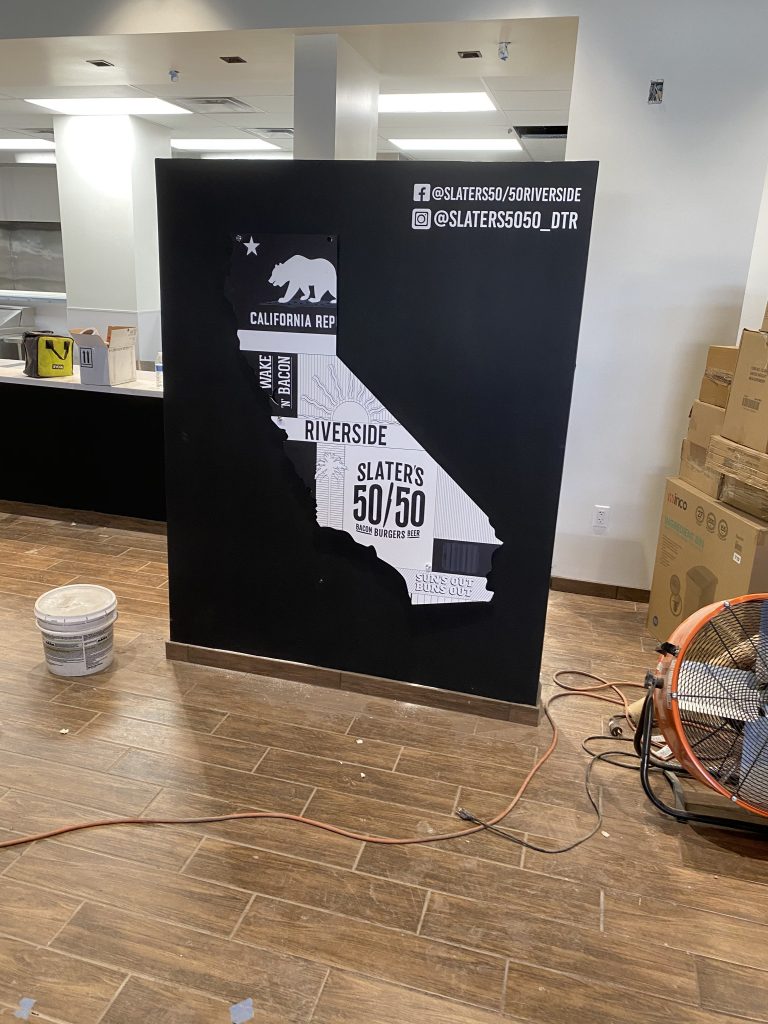 The vinyl stickers that are perfect for both indoor and outdoor uses are best for a strong, impact-full marketing strategy to catch the attention of potential customers. With the best possible color pay off and high quality material that can withstand the test of external abrasions and time, these environmental graphic signages are definitely your money's worth.
Slater's 50/50 has been working with AK Prints for various projects. Just like Gerard Cosmetics, Slater's 50/50 is also a member of the AK Prints Community that share a common goal to build each other up by continuously patronizes each other.
In the next months, Slater's 50/50 will be opening new branches in Riverside and Frezno California.
Connect Now!
To know more about Slater's 50/50, their menu and the opening of their new branches, visit their website.
To learn more about how AK Prints can help you with your printing needs for your restaurants, click here and connect with their customer service today.